High Quality Light:Secondary Optical Panel Light
12/07/16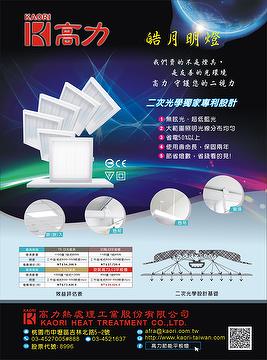 Indoor Light
Regarding to KAORI Lighting, we designing an illumination system incorporates the applications of a reflecting panel and an optical lens array.
Based on the optical reflection theory and array lens technology, applied the unique secondary optical design makes LED to expand the illumination scope evenly.
100% indirect lighting plus 30% reflect lighting can get uniform illumination and diffusion effect.
KAORI lighting delivers high brightness LED panel light which reduces 35% of lights in number.
Because KAORI have the patented corrugated reflector and unique secondary optics design allow the LED light to evenly expand the illumination range.
KAORI is dedicated to design future lighting not only without glare and blue light to help protect and ensure the health of the eyes, but also reduces 35% of lights in number.
We are looking for the reliable partner worldwide and wish could have a long-tern cooperation further.
---WHO WE WANT TO LOOKING FOR---
Agency/Buyer/Distributor,..

Who interesting on KAORI technology transfer

Who looking for Lights / Lamp ODM or OEM developer
Posted in News By Afra Hsiao